Recruitment
Industria is an organisation for students by students. We organise events that are aimed at bringing extra value to our students! This ranges from business contacts to having an unforgettable evening at Recup.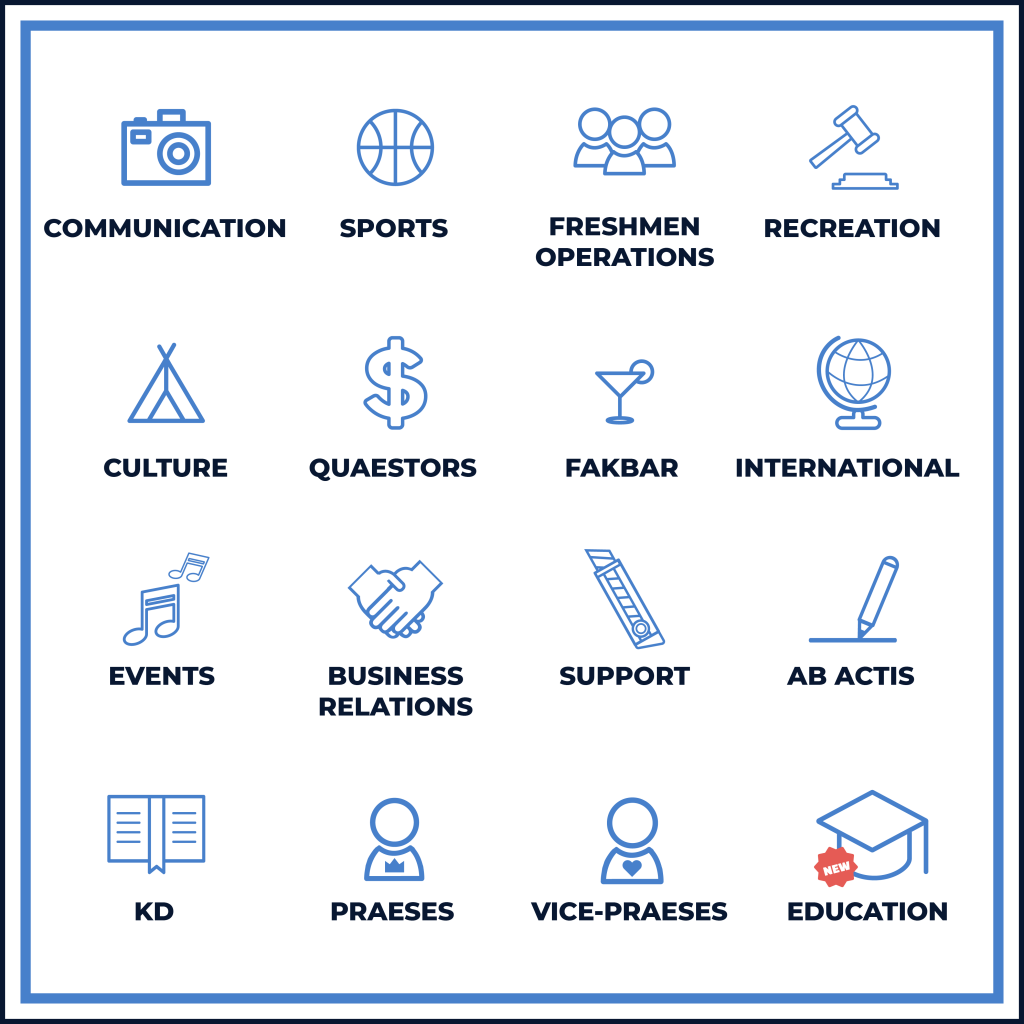 Our functions
Here you can see all functions that are part of the praesidium. But Industria is not limited to these functions! You can always help as a volunteer or as a crew member. Here you can shift with nice people, make friends and have a good time.
By joining Industria, you get to know the ins and outs of the beautiful student life in Leuven. It can be challenging at times, but what great adventure is that?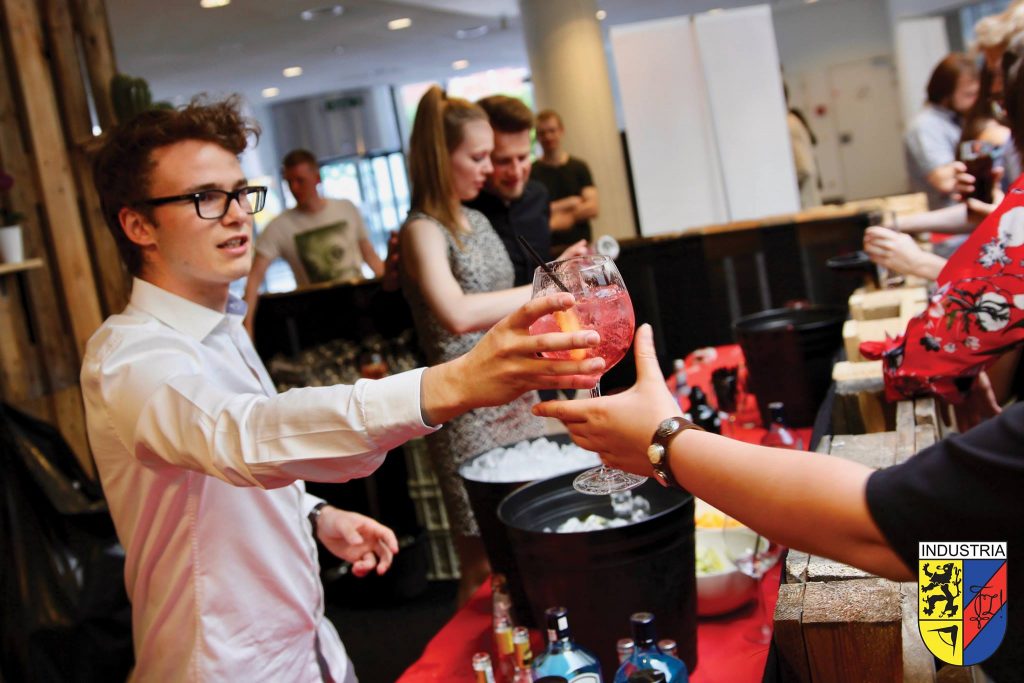 Find the perfect function for you!
In the vacancies listed below, you can go through all the functions of the Praesidium and find out which one suits you perfectly. Also, don't hesitate to contact someone from the current praesidium if you have any questions. You can also fill in your details in the link below to let us know what functions you like. Filling in your details does not oblige you to anything, but it gives us a good idea of who we can contact!
Here are all our open positions:
Or become a Crew Member!
What can Industria offer you?
| Develop yourself | Learn soft skills | Have fun & make friends | Broaden your network |
| --- | --- | --- | --- |
| Industria gives you the opportunity to discover different aspects of an organisation and thus helps you find what you like to do! | Communication, organisation and teamwork are skills that are central to Industria. | Industria is a close team where friendships are formed. There is nothing better than a shift with a good friend! | Within Industria there are many possibilities to work together with other associations, organisations and institutions! |
Are you convinced? Then be sure to fill in the form below to leave your details!