InterFacultary Rockrally
welcome to the page of IFR!
On this page you will find the following things:
– What is the IFR?
– Planning events
– Registration bands
What is the IFR?
The InterFaculty Rockrally (IFR) is the biggest student rock competition in the entire country. Different bands from different faculties compete against each other in a memorable competition. This battle consists of two preliminary rounds and a spectacular finale. A combination of a jury made up from professionals and a vote by the audience determines which bands get to advance to the next round and ultimately take home the first prize. Doesn't that sound like music to your ears?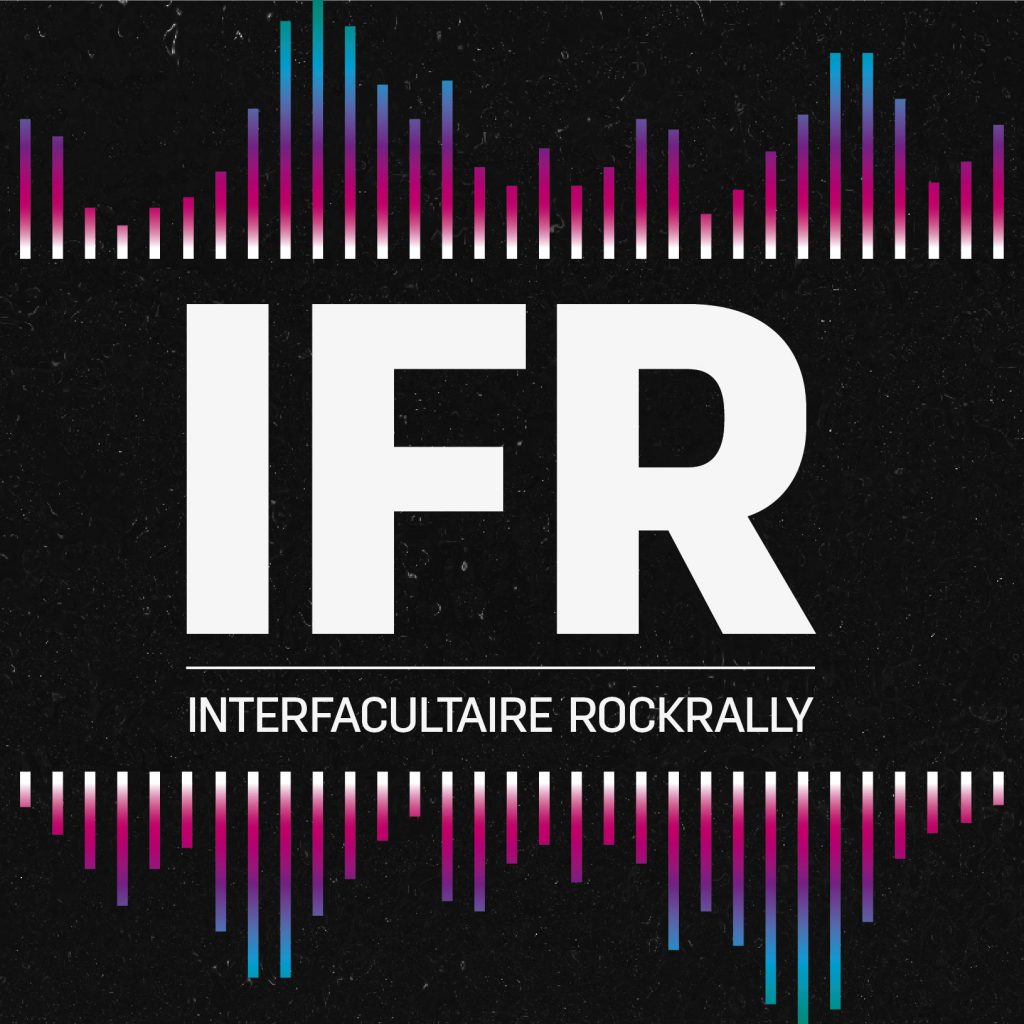 Planning events
Semester 1:
Jam Session: 2nd of November 2021
Rockparty: 9th of November 2021
Deadline for registration: 17th of November 2021
Preliminary Round 1: 24th of November 2021
Preliminary Round 2: 29th of November 2021
Semester 2:
Final: 15th of March 2021 in the Depot
If you want to know more about the locations, the bands or other practical information check out our social media. These can be found via:
Facebook: Interfaculty Rockrally (IFR)
Registration bands
Don't you see yourself in the audience, but rather on stage? That's possible! Every student association associated with KU Leuven or its associations can send a band for IFR that represents them. The final takes place at the Depot. Numerous famous artists have already performed here and you and your band can be next!
Conditions
Half of the band members must still be students and one member must be a member of the association that will be represented.
In addition, for the event you will need to fill a setlist of up to 20 minutes with your own numbers and two covers.
Registration
You can register by filling in this form: https://forms.gle/cgX66QpjRRxRQ4ir6
Hopefully we can see you soon again on our stage!