JOB FAIR 2023
This academic year, we will be there again with our Entrepreneurs' Day! The next edition will take place on 21 February 2023 and will take place in the Brabanthal in Leuven.
The tried and tested formula consists of a large physical fair that will take place on the 21st of February in the Brabanthal in Leuven. The virtual fair will then open at 5 pm and will remain accessible until the end of August 2023. In this way we create numerous opportunities to bring you, the students, in contact with the companies and vice versa.
February 21 is the day!
On February 21, 163 companies are ready to meet you in the Brabanthal in Leuven! From 11:00 to 17:00 you have the opportunity to get one step closer to your future job, internship or thesis topic. After the fair there will be a reception where you will be able to further expand your network. Are you curious which companies will be present? Then take a look at our online job guide. You can get a printed version at the fair itself!

Finally, shuttle buses are deployed so that everyone can easily get there. From 10:30 a bus to the Brabanthal departs every 20 minutes from Group T. The last return journey departs at 16:30 from the Brabanthal.
PREPARE WITH A STRONG RESUME AND ENGAGING WORKSHOPS
More than 50 companies already signed up for the Entrepreneur's Day. They will be well prepared thanks to your resume that they can consult in advance. So be well prepared to meet them yourself. UPLOAD YOUR CV and take part in the following WORKSHOPS.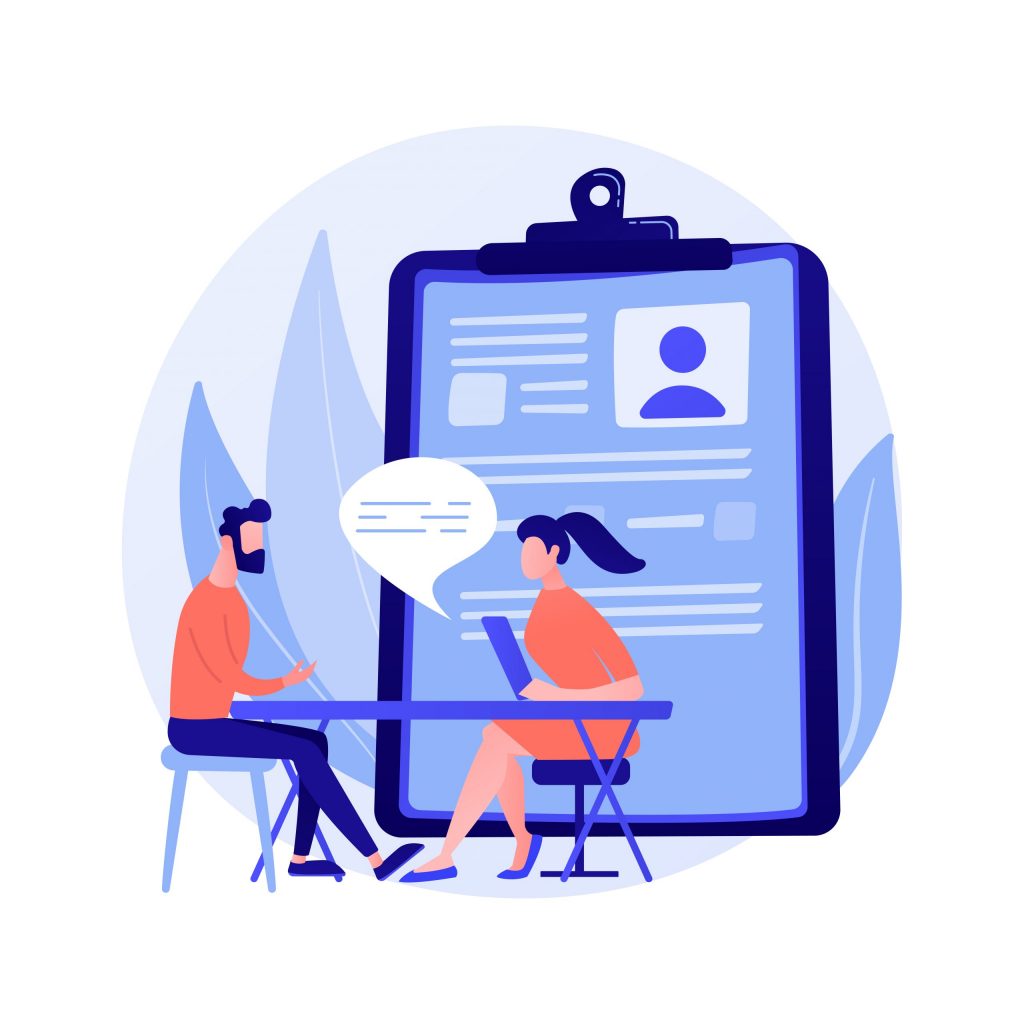 CV UPLOADING!
Companies and organizations will be well prepared thanks to your resumes that they can consult in advance. That is why it is important to create your CV on our virtual platform. You have time to upload it until the 23rd of December.
Through the following links you will find a more detailed explanation on how to upload your resume on our virtual platform, Expopolis.

For Group T students, click here!
For non Group T students, click here!

Do you need help in writing your CV? Make sure to check out the tips and tricks of Student Career Center!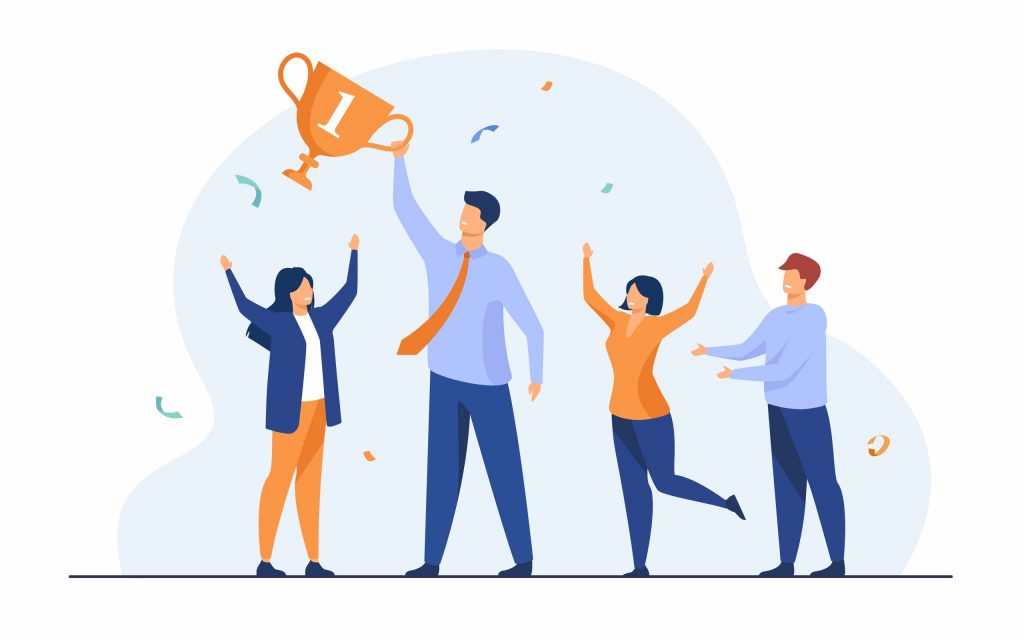 WHAT'S IN IT FOR ME?
Very strong CVs will be rewarded!
The 5 best personal resumes will be rewarded with some nice prizes. In order to participate, you have to upload your CV on the Expopolis platform by the 23rd of December 2022!
1. Coffee machine with a value of 294€
2. Sony headphone with a value of 247€
3. Garmin sportwatch with a value of 140€
4. Airfryer with a value of 95€
5. 10 large pasta's in Alma Group T with a value of 60€

This is our CV check-list:
LinkedIn profile
Not KU Leuven email
Original and concise elevator pitch
Link with the vacancy/dream job
Unique skills with demonstration of experience to prove each skill
No spelling errors
Maximum 2 pages
Simple and clear layout
More information on the tips and tricks of the Student Career Center to know on what criteria your CV will be assessed on!
WHY SHOULD YOU GO TO THE ENTREPRENEUR'S DAY ? TAKE A LOOK AT THE FOLLOWING TESTIMONIALS
Hannah Agten, PhD-student
I graduated in the Master's in Biochemical Engineering Technology in 2017, but it was during the Entrepreneurs' Day in 2016 that I realized I wanted to do a PhD. By talking to people at the fair, I came to the conclusion that it was necessary to get an extra degree for the job I wanted to do.
Take a look at her testimonial in the video!
Johan Yssel
Two years in a row I attended the Entrepreneurs' Day and I was amazed by the diversity of job opportunities that are available. It made me realise that, as an engineer, you can be deployed very broadly in the labour market: from the food industry to pharmacy.
Watch his testimonial in the video.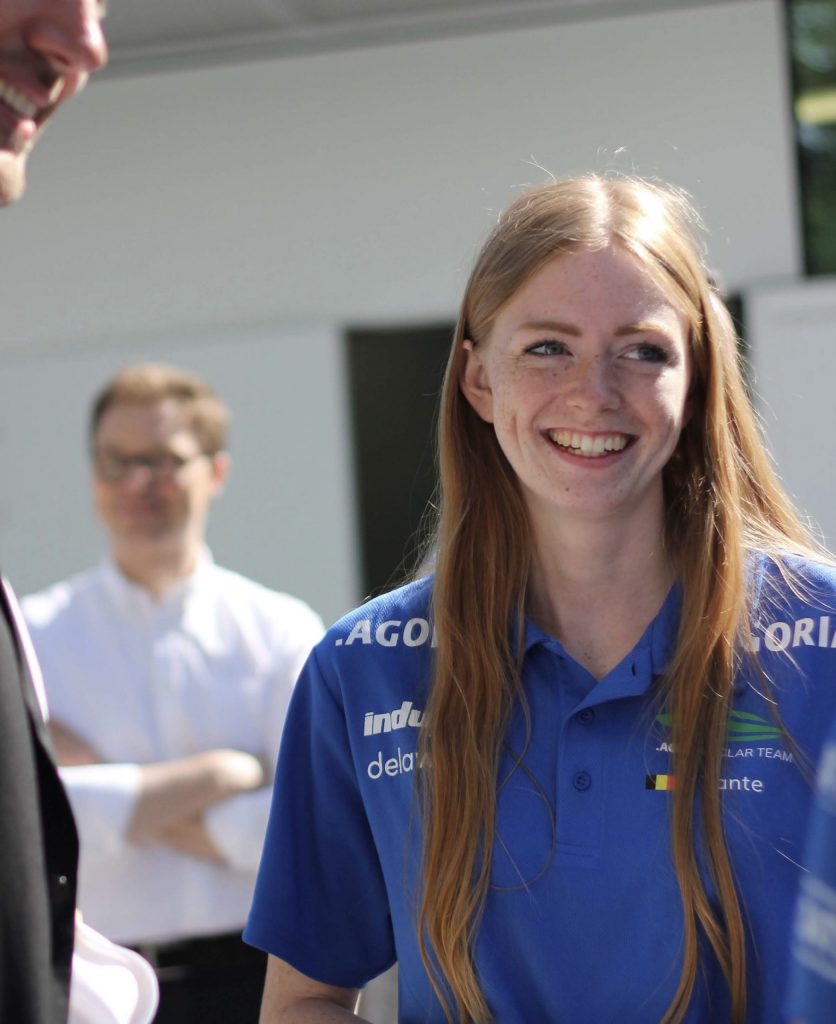 Yante Van Ham, Electronics and ICT engineer, technical consultant at AE NV
As the end of my final year at Group T drew closer, the pressure to choose a suitable job increased. I had a pretty clear idea what I wanted to do: I wanted to become a front-end engineer with a focus on user experience, to design and build user interfaces. I figured I would find that job in a small company (maybe even a startup?) and consultancy would not be my cup of tea. I assumed the latter was for people that had a more undefined idea of what they wanted to do with their degrees, not for those that had a clear path mapped out. However, at the EA sector night, I got talking with someone that worked at AE NV. I spoke to her about my vision on consultancy and why it was not for me, which she refuted: consultancy can also very well be for people who do know what they want to do. I really wanted to learn a lot of technical and practical skills from my first job: this conversation opened my eyes to a future as a technical consultant, which I have not regretted. For me, these events were not only a place to find a new employer, but also a place to expand my horizon – even when I thought I had it all figured out.
Adrian Baiets, Account Manager at Infinite
In the newspapers you sometimes read about the "war for talent". The Entrepreneurs' Day at Group T Campus confirmed this phenomenon: the industry is looking for new talent. For me, the fair was a unique opportunity to engage in conversation with companies from numerous sectors. It gave me a better picture of the wide range of job opportunities that we, as Industrial Engineers, can get to work in (and believe me, there are many!). I found it at least as important to get a better feel for other aspects such as: company culture, the environment, social relevance, career growth opportunities, international cooperation, etc. After all, finding an answer to the question "What after my studies?" can in fact be quite challenging. Tip for the reader who is looking for an answer to this question: spend enough time researching what you want, and especially what you don't want. You will spend a significant amount of your time in the company where you will be working. It is therefore extremely important that you feel good about this, and that the company philosophy matches what you stand for.
As I approached graduation, I had a good idea of what my ideal job entailed. Besides the job fair, I also owed this to my experience within the Solar Team and the e-Boat Team, as well as the entire training program at Group T Campus and the many conversations with my fellow students, teachers and alumni. I finally found the content of my ideal job as an Account Manager at CadCorner / Infinite. I've been working there for almost 3 years now and… What a ride it has been! It turned out even better than I could have hoped. How my days look now, and what developments I've experienced in 3 years, I like to tell you on February 24, 2022 at the Entrepreneurs Day. Feel free to visit the stand of CadCorner / Infinite, we are also looking for new talent!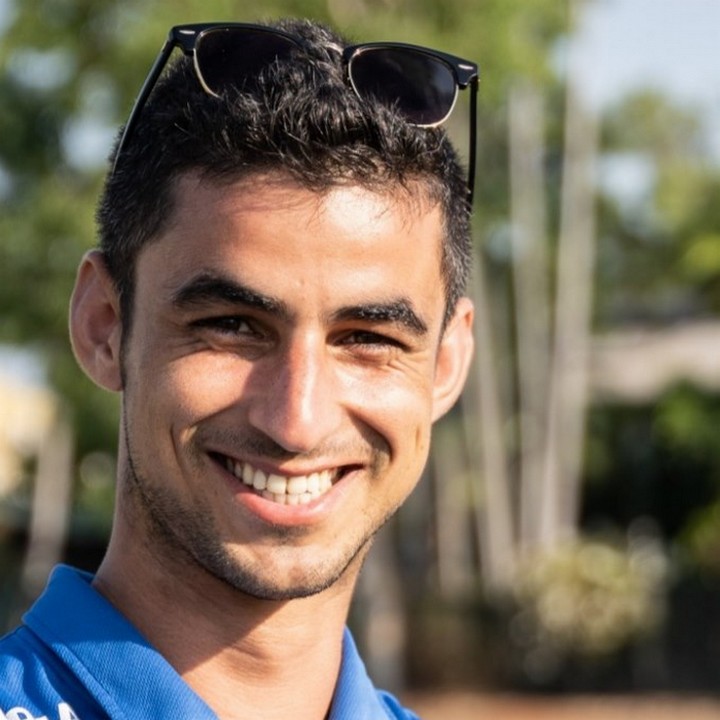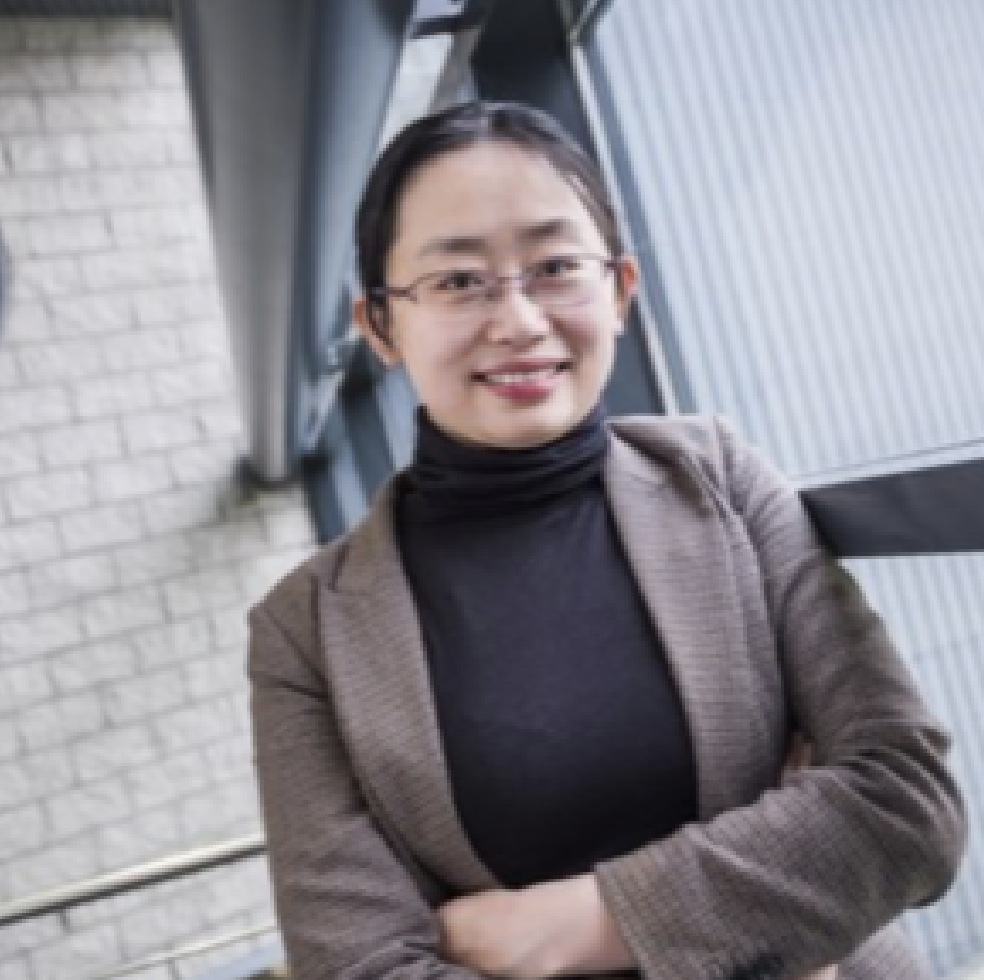 Qian Li, Electronics and ICT Engineer, Pre Sales Engineer at PEC – Leuven
Two decisions have completely changed my life. The first was to continue my engineering studies that I had started in Beijing at Group T Leuven Campus. And the second was to participate at the Entrepreneur's Day there. At the booth of the high tech company PEC, I found exactly what I was looking for: a versatile job in an international environment. Now I am working with customers worldwide to create new processes and to assist them in setting up successfully new projects. Every year, I look forward to the next Entrepreneur's Day at Group T Leuven Campus: not to apply for a job but to recruit new talents for my company.
Koen Van Beneden, ING. Electromechanics, General Manager – Personal Systems at HP BELUX
The Group T's Entrepreneurs' Day immediately payed off, namely at a real electronics company: HP. I was immediately able to work there as a Sales Representative, a job that was a great fit for me as a former President of Industria and Head of Marketing for the second Solar team. I quickly progressed to Area and then Country Category Manager. Since 2015, I have been General Manager -Personal Systems, responsible for HP's Computing Business in the Benelux. My job is to satisfy today's and tomorrow's customers: not just with high-quality products, but above all with innovative ideas. The fact that I'm still working for the same company after 13 years proves how sustainable the Business Day is. You don't just find a job there, you discover a career.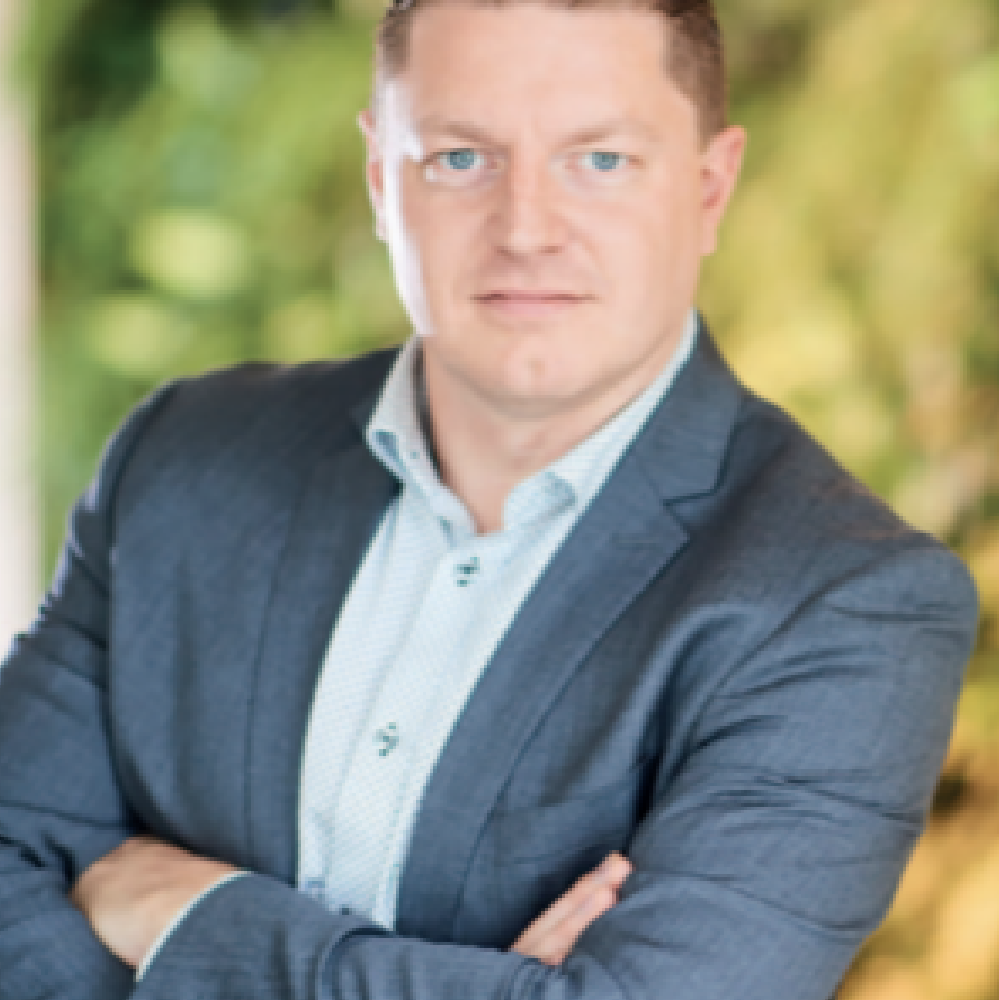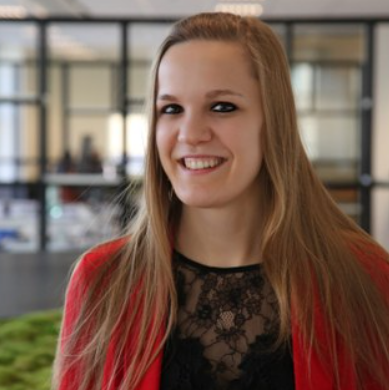 Helena Kinnaert, ing Electromechanics, Operations Engineer at Telenet
As a final-year industrial engineer, I initially had no idea what I was going to do after graduation. Looking for a job, yes, but which one and where, that remained a question mark. The Entrepreneurs' Day at Campus Group T changed that. I was going to put my light on at numerous companies, including Telenet. The Young Grad Program immediately appealed to me. Imagine, the company not only gives you a job but also invests heavily in your professional development. On the same day I sent a motivation letter in addition to my resume. And look: a year later, I'm at the source of innovation in the telecom world. What's more, I can and should make a difference. To give an example: I use capacity management to ensure that our customers can use the internet very quickly. And all this thanks to a visit to the Entrepreneurs Day at Campus Group T. An additional advantage: you don't really have to look there, the opportunities are there for the taking.